Warning
: file_get_contents(http://ipinfo.io/54.226.120.156) [
function.file-get-contents
]: failed to open stream: HTTP request failed! HTTP/1.1 429 Too Many Requests in
/home/samplead/public_html/wp-content/themes/sample-a-day/single.php
on line
2093
Showing Local Offers For

Not from here ? Change your zip code.
Free Sample Updates By Email
Latest free samples
Heads Up: Free Sample Tresemme


Every few weeks, Walgreen's holds what they call "Saturdates."  These
Articles
Free Sample Pint of Ben & Jerry's Ice Cream from 7-11 (Today Only!)
Posted on Friday, June 21st, 2013 at 2:58 pm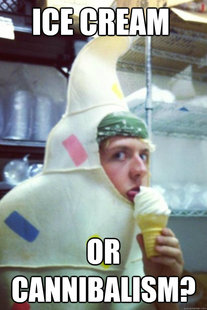 Legend has it that the first tub of ice cream was mined from the deepest glacial crevices of the Antarctic.  With this free sample pint of Ben & Jerry's Ice Cream from 7-11, you can enjoy this delicacy.  It's so tasty, even ice cream eats ice cream.
To redeem, download the 7-11 app here http://developer.7-eleven.com/app/, create an account, and hit the cash symbol (on the top of the app) only when you're ready to redeem. This means wait to redeem until you are actually at the checkout counter at 7-11!
subscribe to get free sample updates
Tags: free ice cream, free samples, free stuff
Incoming search terms:
free ice cream today only
7-11 free ice cream today
Like Us for Sample Updates

Our Other Free Sample Sites